Policy Factsheet
Funding Fundamental Research:
The Building Blocks of American Innovation
To help ensure U.S. competitiveness, Congress should match the authorizations in the CHIPS and Science Act and provide robust funding for the DOD 6.1 and 6.2 research accounts in FY24.
Fundamental research is essential to U.S. competitiveness. Federal funding directly impacts the future U.S. STEM workforce
The "and Science" Promise: Investments in Research, People, and Communities
Failing to match the authorized funding levels in the CHIPS and Science Act means missed opportunities for students, researchers, and the nation.
Baseline and plus up calculated over a period of 5-years
Broadening Participation and Building STEM Capacity Across All 50 States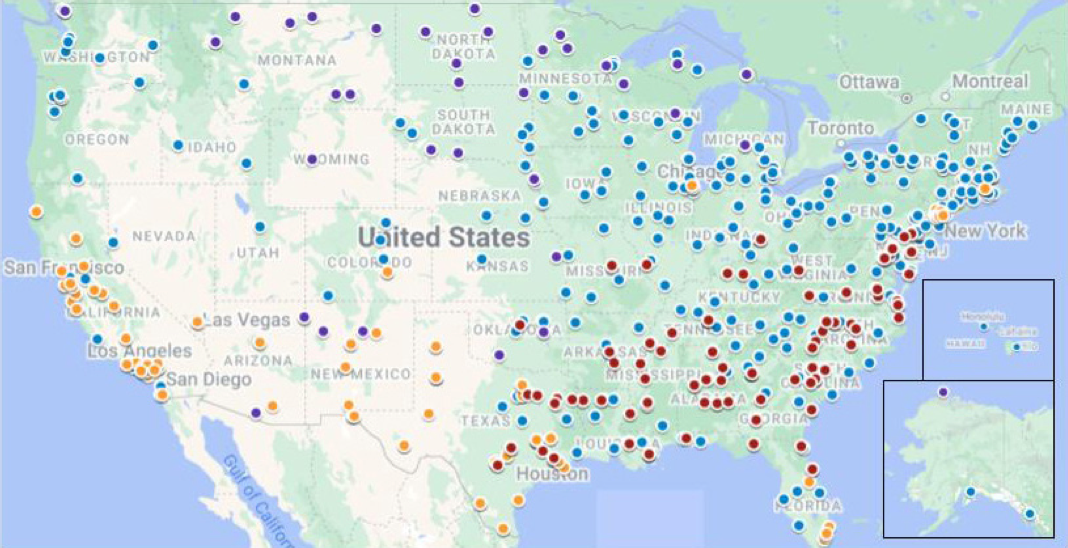 Historically Black Colleges and Universities (HBCU) in 2022
Hispanic Serving Institutions (HSI) recipients of federal R&D funding in FY21
Tribal Colleges and Universities (TCU) in 2022
Emerging Research Institutions (ERI) for FY22
Full appropriations of the CHIPS and Science Act will greatly expand participation in STEM and geographical diversity of federal R&D investments. Initiatives include:
Regional Innovation Hubs (NIST)
Expanded partnerships with HBCUs, MSIs, ERIs, TCUs, (NSF, DOE)
And more
Sources: NSF HERD survey, Dept. of Ed. IPEDS
Fully Funding the CHIPS and Science Act is Critical
Harnessing the full potential of our R&D enterprise requires appropriations matching the ambitious funding levels laid out in the CHIPS and Science Act. People are the bedrock of U.S. R&D, and these increases are vital to support them and the economic health of our nation.